The Complete CRM And Marketing Software
When the left-hand needs to know what the right hand is doing, FunnelMaker delivers hundreds of CRM and marketing software tools under one login.

Commercial B2B
Technology Sales

Marketing and
Advertising Agencies

Associations and
Non-Profits
A Comprehensive Communication, Sales and Marketing Toolbox
100% of the notes 100% of the time!
80% of business owners complain that the notes entered in their CRM and market software are worthless! FunnelMaker's click-to-dial feature records and transcribes every word spoken on your phone calls, inbound and out!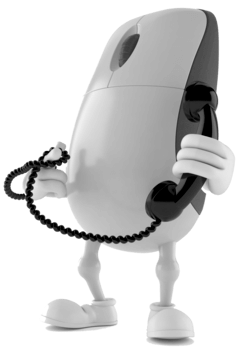 Easily make 130 calls per day and capture every detail of every call inbound or out

When your outgoing call goes to voice mail, leave a recorded message

Select multiple numbers to make your outbound calls

Built-in phone tree allows remote team members to get recorded returned calls

Live reporting so you can review and listen to all calls on any date range

Training your team becomes easy when you share real calls to help drive success
Lead Scoring
Identify leads with the greatest value with a customizable scoring system.
Unlimited User-Defined Fields/Custom Objects
Control access to your data & customize layouts, rules, and more.
Predictive Analytics
Use demographic and activity data to see who your hottest leads are.
Phone Integration
Add click-to-call, SMS texting and more, all integrated with your CRM.
Track Emails and Surveys
Your contacts can subscribe to newsletters, join groups, and more.
Contacts Research
Take existing data and fill in the blanks with up-to-date information.
Why You Should Be Using FunnelMaker
Task management email alerts
Smarter marketing
More time winning business
Increase forecast accuracy
Daily critical info email
Unlimited users
Tracks everything
Activity Hot Button
Save money
One team. One login. One tool to automate everything.